My musical training took place under the guidance of several musicians who were also great teachers. This allowed me to draw on each of their strong points and transmit them directly to my students.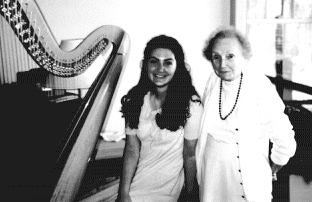 Learning the harp can be tackled in many different ways with different objectives: from the harp-lover's course on the Celtic harp (economically accessible to everyone) to the course on the classical concert harp with exams in the Conservatory. In addition, it is possible to have group courses, which is ideal for children.
You must rent a harp, at the beginning it must be a Celtic one; the cost starts from 20 Euro a month. Languages: Italian, English, German, French.
For information: luranalu@inwind.it